A guide to buying a Headlamp
Date Posted:1 June 2019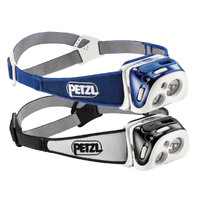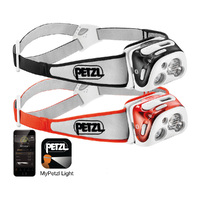 There are a few things to consider when buying a headlamp. First you need to think about what activities you'll use your headlamp for. People often use headlamps for moving around at night, especially to set up camp, cook or find the bathroom.
How to Buy a Headlamp
What kind of headlamp do I need?
There are a few things to consider when buying a headlamp. First you need to think about what activities you'll use your headlamp for. People often use headlamps for moving around at night, especially to set up camp, cook or find the bathroom. You'll also want a headlamp if you plan to hike at night, or might get caught out on a climb after dark. Some runners use headlamps for nighttime or early morning running, both in the city and on the trail. Other folks may want a headlamp for emergency purposes and still others might need one for simple activities, like walking the dog in the dark. Ultimately, your headlamp choice depends on how you'll use it.
The features you need in a headlamp will vary based on your planned activity. Common headlamp features include:
Light beam: Typically, headlamps come with three lighting set ups: flood (or wide), which is useful for general camp tasks and up-close repair work; spot, which best enables long-distance viewing during night hikes; and adjustable, which allows you to switch between the two. Some headlamps offer all of the above settings while others are more basic and only offer one.
Strobe effects are also worth considering; if you're in an emergency situation or running, the strobe can help make you visible.
Red light options. Red lights won't harm your night vision and they are good for reading maps.
Additionally, you should consider battery life, depending on how long you plan to be out in the wild. Some brands make rechargeable headlamps, but you'll need to be near a charger occasionally (or pack one) for this option to make sense. Most headlamp models use batteries; these are better for overnight and multiday trips, as they tend to last longer. And, you can bring new batteries in your pack to replace old batteries when they die.
You need to consider weatherproofing, too. All of the headlamps mentioned in this guide are water-resistant, so they'll survive rainy hikes or a quick drop in a puddle without concern. (Take care not to immerse them in moisture for too long, however.)
Finally, you should consider fit and comfort. Every headlamp fits differently, so make sure you give it a good test at the store before you make a purchase! Make sure it fits well. Some headlamps will be heavy, some will have less surface contact with your head.
All of these features combine in different ways in each of the above headlamp models. We looked for models that offered the most durability, variety of beams, ease of use and comfort for the best prices, and our choices reflect those features.
How many lumens do I need?
Lumens are a unit of measurement that explains the quantity of light emitted in all directions by a light source. Typically, a headlamp with a high-lumen count will use up battery life more quickly than a light with lower lumens. Headlamps with higher lumen counts usually glow brighter than those with lower counts.
You will need between 2 and 300 lumens in your headlamp, depending on the activity. Bird advises customers to think about battery life as well: "You want to not be maxing out your headlamp," he says. "Buy something you will use at a step down from its max capacity, so it lasts longer."
Bird also notes that beam distance and light type are more important to consider than lumen numbers. "If you have two 300 lumen headlamps, but one has a 20-foot distance and the other has a 15-foot distance, the 15-foot light will be brighter because the light will be more concentrated," he says.
How much distance do I need on my headlamp light?
A headlamp's main purpose is to cast light on a target area, so most headlamps are tested based on how far they can project useable light. For camping, you don't need a long beam of light. In fact, you're better off with a wide stream of light, to illuminate more of your workspace up close. If you plan to use your headlamp for running, mountaineering or night hiking, you should consider buying a headlamp that projects light for a longer distance so you can see at least 40 feet of trail length ahead of you.
What battery options are available?
Most battery-operated headlamps use AAA batteries, although a few models use AA. Rechargeable headlamps are also available and some headlamps even allow you to switch between a charge and a AAA battery.
Shop Batteries
Rechargeable headlamps are a good choice for runners, Bird says. "If you're using this light for just an hour every morning or evening, the battery expenditure isn't worth it because you can just plug it in to charge it when you get home." Rechargeable headlamps also tend to be a bit lighter.
If you're going on a multiday backpacking trip and plan to bring a battery pack to charge other devices, a rechargeable headlamp is a good choice. However, if you don't plan to bring a charging pack, grab a battery-operated headlamp, Bird says. "Then, if things go wrong, you can just pop in new batteries rather than worrying about power management."
What kinds of bulbs do most headlamps use?
These days, most headlamps are made with LED bulbs because, according to Temple, "this gives you the best light output for the least amount of battery power."
How to care for your headlamp
Temple recommends keeping your headlamp dry and dust-free when it's not in use. If you've been in the mud or dirt, brush your headlamp off when you get home. Bird also notes that most headlamp straps are detachable, so you can wash them if you've been sweating. Overall, though, he says it's tough to break headlamps; they're quite durable and typically made to last for years.